Event Date: Thursday Aug 17th, 2023
Venue: Hotel Indigo
Event Address: 121 S. Elgin Avenue Tulsa, OK 74012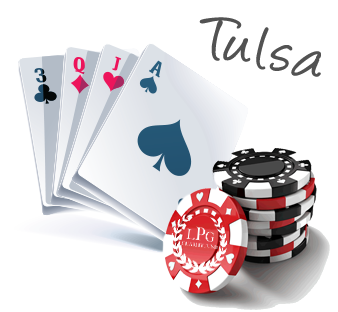 The LPG Charity Fund's Tulsa Hold'em Tournament is a few days away! Please register below and join us on Thursday, August 17, 2023 at the Hotel Indigo for a fun filled day which includes a Tasty Lunch in the Hotel's 6th floor Roof Top Bar, playing Texas Hold'em, and Networking with your Customers, Friends, and Colleagues, all while giving back to those in need and raising awareness for the LPG Charity fund!
This year we are also selling Raffle Tickets for some awesome Raffle prizes!
If your Company is a Platinum Sponsor, you are entitled to 2 Hold'em players (Lunch included).
If your Company is a Gold or Silver Sponsor, you are entitled to 1 Hold'em player (Lunch included).
This is a smaller Boutique Hotel with a Restaurant, Rooftop Bar with views of Downtown Tulsa, and Complimentary Airport Shuttle – Request when registering for a room.
Valet parking only at the Hotel or several parking garages around the Hotel.
Hotel Indigo
121 S. Elgin Avenue
Tulsa, OK 74012
(918) 779-4445
Lunch is in the 6th Floor Roof Top Bar - 11:00 AM – 1:00 PM
Poker will be in the Avery Room – 6th Floor starting promptly at Noon
If you have any questions or concerns, please don't hesitate to contact our Tulsa Texas Hold'em Chair, Sandi Bouchard @ This email address is being protected from spambots. You need JavaScript enabled to view it.
Please complete the Registration Form below.
Thank you in advance for your support of the LPG Charity Fund.