First Day: TBA from 7 – 9 PM. Location: The Salty Bar on the 2nd floor of Margaritaville
Second Day: The Texas Hold'em Tournament is TBA with Registration starting at 11:00 AM (Ballroom #4)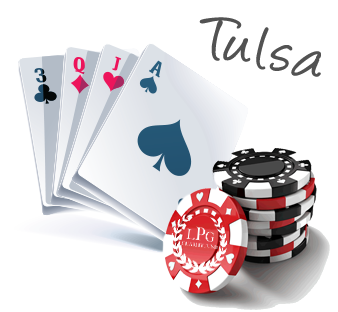 The Annual LPG Charity Fund -Tulsa Texas Hold'em will be held on TBA. We are Hosting our Hold'em event at: The River Spirit Casino. The Resort features a Hotel Tower along with Jimmy Buffet's Margaritaville, Ruth's Chris Steak House, Johnny Rockets, The Fireside Grill, various other Restaurants and Bars and The Margaritaville Casino.
Please join us for one or both of the following events while we serve the mission of the LPG Charity Fund which has assisted members of our Industry during times of catastrophic medical expenses or general financial need.
NGL Industry hosted evening celebration: TBA, 2022 6 – 9 PM Location: The Salty Bar on the 2nd floor of Margaritaville


The Texas Hold'em Tournament: TBA with Registration starting at 11:00 AM, Poker starting at Noon - 4PM BALLROOM 4
To Reserve your Hotel Room, please call the River Spirit Resort at 888-748-3731, Identify yourself as being with "LPG Charity Fund Poker Tournament 2022" and book your room before the cutoff date of July 15, 2022. Room Rates are $ 109 per night plus taxes and tribal fees.
River Spirit also offer a Shuttle service with Pick up at the Airport on the Half Hour and Drop off at the Airport on the Hour. Please coordinate with the Hotel if you wish to use this service.
Location: River Spirit Casino - 8330 S. Riverside Pkwy, Tulsa, OK 74137
If you have any questions concerning the LPG Charity Fund or the Tulsa Texas Hold'em event please contact Sandi Bouchard @ 918 688-1099 or This email address is being protected from spambots. You need JavaScript enabled to view it.
Please complete the Registration Form below.
Thank you in advance for your support of the LPG Charity Fund.