Event Date: Thursday February 2nd 2023
Venue: Patterson Park
Event Address: Patterson Park, 2205 Patterson Street - Houston, TX 77007
Event Starts at 4:00 PM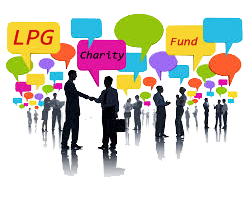 The LPG Charity Fund would like to invite everyone in the LPG industry from logistics to marketing, from IT to trading, from brokers to back office support to attend an evening of complimentary appetizers, great drink specials and amazing raffle prizes to our annual mixer at Patterson Park in Houston!
The Annual LPG Charity Fund Afternoon Mixer has been organized to inform, educate and make everyone aware of the impact that the LPG industry has on the LPG Charity Fund's mission which is to assist members of the LPG and Gas Processing industry during times of catastrophic medical expenses and/or financial need.
Please RSVP to the event so that we may be able to host an informative and fun evening for all attending.
Thank you in advance for your support of the LPG Charity Fund!
MIXER RSVP